Can you believe it? It's almost Thanksgiving already!
Before you know it, our Facebook news feeds will be flooded with everyone stopping to reflect on things for which they are grateful in their lives. And let's be honest… after surviving the increased political rantings of the elections earlier this month, won't it be nice to have something positive to look at?
But don't worry – it's not long until Black Friday when all the thankfulness starts to fade away and the unadulterated rage and fury of holiday shopping will restore the anger to Facebook.
Because of the nature of my business, I spend a large portion of my day on various social media sites. And even though we all need to vent sometimes (inconsiderate people who don't use their turn signals and slow people who clog up self-checkout lines are my biggest pet peeves), sometimes enough is enough! We've all got that friend on Facebook who does nothing but complain, right?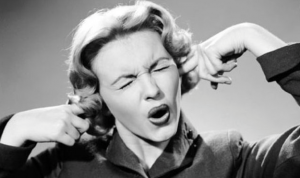 Unfriending them seems a bit harsh, especially if they are a good friend who just magically turns into a black hole of emotional need online… but did you know there is an option to still be friends but not see their posts?
It's the UNFOLLOW feature.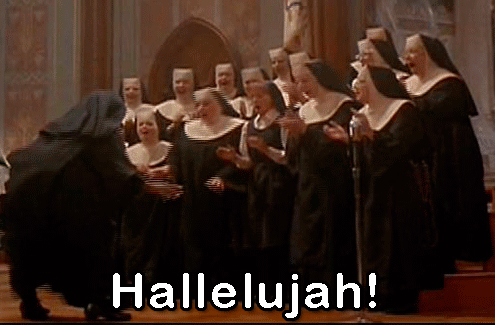 Here's how to unfollow someone in a few easy steps:
Go to the Facebook profile of the offending (or is it offensive?) party.
If you are viewing Facebook on the full site (desktop or laptop), look towards the bottom right corner of their cover photo on the top of the profile. There should be a box that says "Following" with a checkmark next to it. Click the dropdown arrow next to Friends. Click this box and the checkmark will go away.

If you are viewing Facebook on the mobile app, you will see a Friends icon under their profile picture. (insert screenshot) Click on that and then click Unfollow.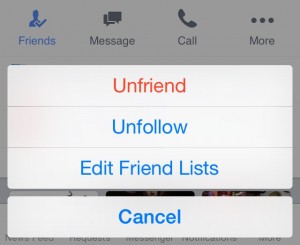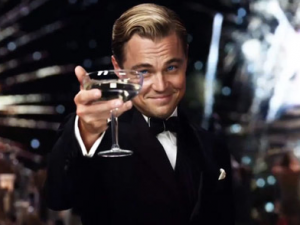 And that's it! You will still be friends with this negative time-suck on Facebook, but your NewsFeed will be purged of their draining ramblings.
Yeah. You're welcome.
TODAY'S QUESTION: Have you Unfollowed someone on Facebook yet? If so, what made you do it. If not, what are you waiting for?
SOUND OFF IN THE COMMENTS BELOW!